Product Description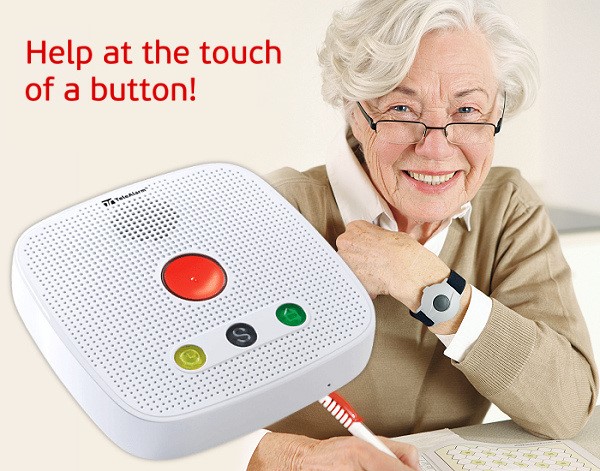 Living alone can contribute to isolation, danger and the worry of not being able to contact anyone in an emergency.
Ideal Technology provide a wearable pendant to allow an instant phone call to be made from anywhere within the home at the touch of a button.
Fall pendants can also be provided to automate a phone call in the event of a fall being detected. Optionally, if vulnerable residents do not log in daily then an automated call can be sent to family and friends, prompting a check up call to ensure everything is OK.
Main features.
Easy to use with a large push button.
Best in class audio clarity ensures clear conversations.
Up to 3 medication/appointment reminders.
Can be used as a neck pendant or wrist fob.
Optional fall sensor watch also available.
48 hour battery life in case of power failure.