Product Description
 Open your Doors, One Step at a time, HANDSFREE.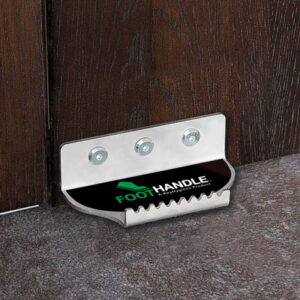 The Foot Handle that will work on any Latch free door.
Eliminate the spread of germs and prevent cross-contamination.
Manufactured in Ireland in high grade steel.
The easily installed Foot Handle is the perfect solution for areas with heavy use and footfall.
Available in Steel or Black. Back Plate version available soon.
Buy now at €29.99 plus VAT.
                             ******* FITTING SERVICE ALSO AVAILABLE