Product Description
Buddi Fall Alarm.
There when you fall. Young and old, we all fall… It happens!
Buddi connects you to the people you care about, to give reassurance that help is at hand, if and when needed
Stay Connected
Wearing your Buddi 24 hours a day keeps you and the people you care about in touch.
Your wristband has alert buttons, a fall sensor, and works with your smart phone through a secure, personalised app where you select the people who you'd like to connect with.
If you press the alert buttons for help, or if the system detects that you may have fallen, a message is immediately sent to the people you care about (the connections you've chosen). Your wristband and phone also notify you that an alert has been raised, which you can easily cancel if you decide it was not necessary.
Buddi and you
Your Buddi adapts to your lifestyle. It has a rechargeable battery that lasts weeks, and it is designed to be worn day and night, so you can even use it in the bath or shower.
You can adjust the sensitivity of the fall sensor, keeping you in control and enabling you to be as active as you want to be.
If you are not a regular smart phone user, Buddi has a smart 'clip' that replaces the need for a phone.
If you need assistance, once the alert is sent, the Buddi app or clip can be used to find information about your location.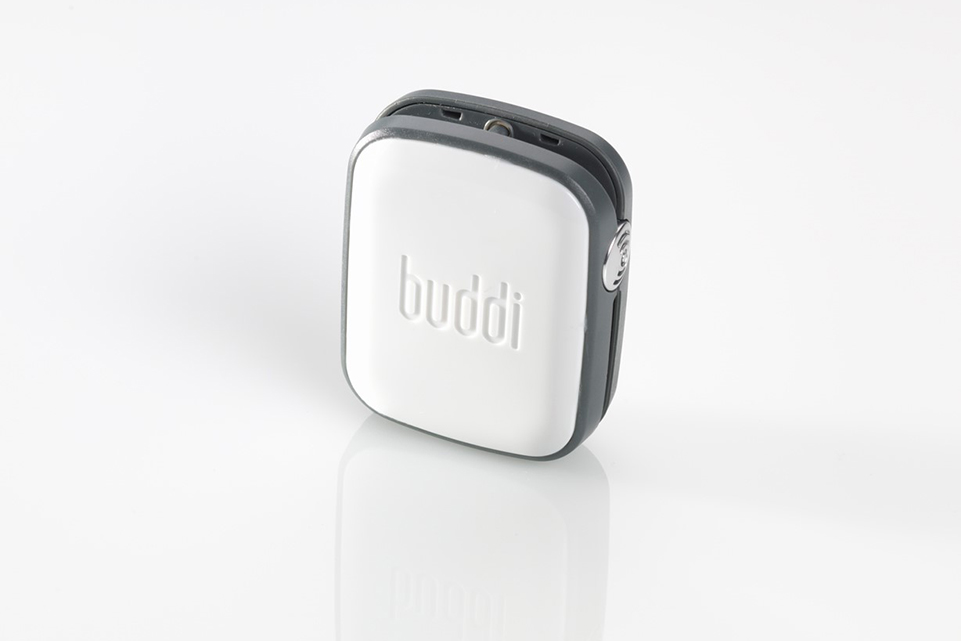 Buddi is there for you.
There are times when we all feel vulnerable, whether we have fallen recently or not. With Buddi you are never on your own, because it keeps you securely connected. With a Buddi, you'll have the confidence to go anywhere anytime, knowing you can make your connections aware that you need help at the touch of a button.